All you need for this workout today is a resistance band. In fact, since we are targeting small muscle groups, it is wiser to go lighter and really feel the tension, so you know you're working the correct area. Take the time to perfect your form and you will find yourself stronger than ever when you hit those dumbbells again. These 3 simple shoulder moves can be done anywhere, anytime! 1. Lateral raise – single side 2. Rear Delt Fly 3. Front Raise – single side
1. Lateral raise – single side
Step on the resistance band firmly to set it in place
Bring the resistance band out to your side
Make sure that you're squeezing your shoulder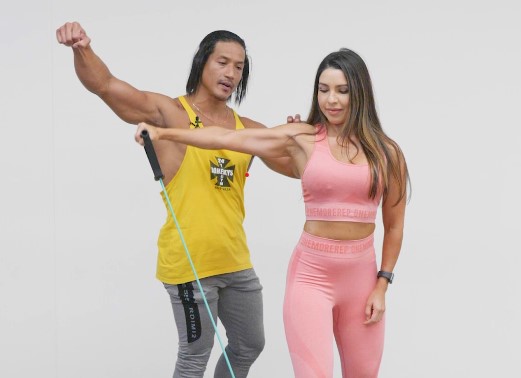 2. Rear Delt Fly
Bring your resistance band to chest level
Stretch the rubber band to the sides and squeeze the back of your shoulders to focus on the rear delts
Remember to keep your core engaged and squeeze your legs for extra stability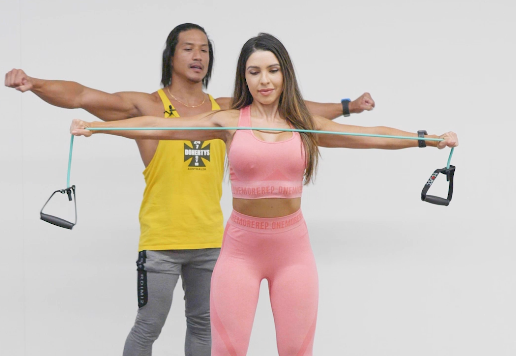 3. Front Raise – single side
Again, step on the resistance band so it is securely in place
Bring your arm out to the front
As you bring the handle to the front, you want to squeeze the front of your shoulder
Remember to control on the way down!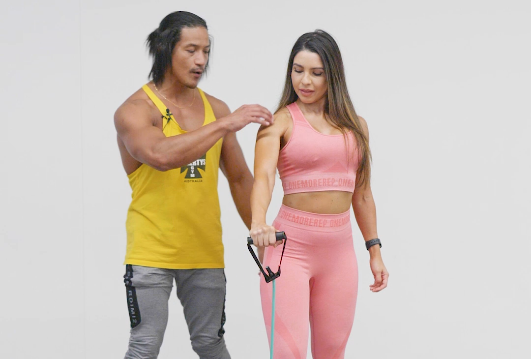 Give these a try at home either as an isolated shoulder day or as part of your upper body routine.
Prefer to watch a video? Here's the full workout!
Need a Boost with your workout? Give Scitec Nutrition a try: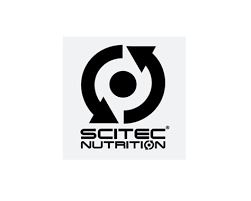 Scitec Nutrition
Founded in 1996, Scitec Nutrition has established itself as one of the largest manufacturers and distributors of sport-supplements in Europe selling to 42 countries worldwide.
The company has strategically moved itself into a unique position with its own 18,000 m2 factory. Scitec is one of the largest manufacturers of whey protein powders, with 120 million servings sold yearly!
So what makes Scitec Nutrition products unique?
Scitec formulates and manufactures all of our own products in our state-of-the-art facility in Europe. At Scitec, we believe that we produce the best tasting proteins and supplements in the world!
Our product benefits have been scientifically proven by the European Food Safety Authority (EFSA) and authorized by the European Commission (EC).
Scitec is certified by GMP, HACCP and EUROCERT ISO 9001 & 22000 and our facilities are registered with the FDA.
Our in-house Quality Control Team monitors the quality of all products as they transition from raw materials into finished goods with our advanced SAP system performing multiple QA/QC tests throughout the entire manufacturing process.
Every product we make is engraved with a Unique Product Tracking Code (UPTC) for traceability from our plant to our consumer's shelf. To our knowledge, no other nutritional supplement manufacturer offers this level of traceability and transparency!
Team Scitec is comprised of over 50 IFBB Professional Athletes and Fitness competitors with social media followers totaling over 10 million people worldwide.
With distribution in over 90 countries, Scitec supports our brand with over 1,100 pages of print advertising annually, affiliate marketing, direct to consumer promotions, and participation in the largest consumer tradeshows and competitions around the world including FIBO, The Arnold, Mr. Olympia and NPC/IFBB events.
At Scitec Nutrition… we do things one way, the right way…the Scitec way!